Thank you for visiting the Lotar Enterprises website, which has recently been updated to reflect our surface tension testing products more precisely; to give you the opportunity to procure the pens from the website directly; and for you to get to know us better, as well.
Tatjana Qadada is the owner and General Manager of Lotar Enterprises. Her history is quite diverse. Born in Germany and having emigrated to the United States with her family in 1964, she spent her early years on the East Coast where she attended school and was recruited to attend the United States Naval Academy. After three and a half years she left the Navy and the Naval Academy behind with an Honorable Discharge, and finished her degree receiving a Bachelor of Science in Regional Analysis, from the University of Wisconsin with minor credits in Math and Engineering.
Tatjana began her career in the plastics industry in 1987. She had wanted to work in the international business forum, where she would best be able to use her German language skills, which she had improved on through a West German scholarship/internship given to her by the Carl Duisberg Gesellschaft. At that time, she worked with Drägerwerk AG in Lübeck, Germany, northeast of Hamburg, not far from her roots, which is where she met her husband.
She began working with a company located in the Stuttgart area of Germany, arcotec GmbH. She was pleased to work with a company that had the skills of innovation, precision and ability, which are qualities so very well known of Germans along with their work ethic.
As a sales person, she began selling corona treatment generators to customers in the United States in turnkey operations and smaller print shops, too. When her family began growing, she decided to no longer continue travelling, but to market the sub-product of arcotec GmbH and their sister company, arcotest GmbH on a mail order basis, which were the Quicktest Pens 38®S and formamide inks that were available at the time.
Several years into selling the pens, the BLUE formamide inks were filled into marker-type of pens. Customers found this so much easier with which to test their substrates. Then came the innovation of our PINK pens, non-poisonous ink that was thoughtful of women in the workplace, especially of child-bearing years. This was an important innovation, being that Tatjana had small children herself and knew of the potential dangers that the formamide solution could cause in on-going higher doses.
Through the nearly 30 years that we have been in business, we have developed a niche market, that continues to grow because of the precision of quality demanded by our customers. We carry inks and/or pens ranging in values of 18.4 to 105 dyne/cm. These products have helped many customers with surface tension testing of their substrates and metal cleanliness testing.
I thank you for your many years of continued patronage and referrals.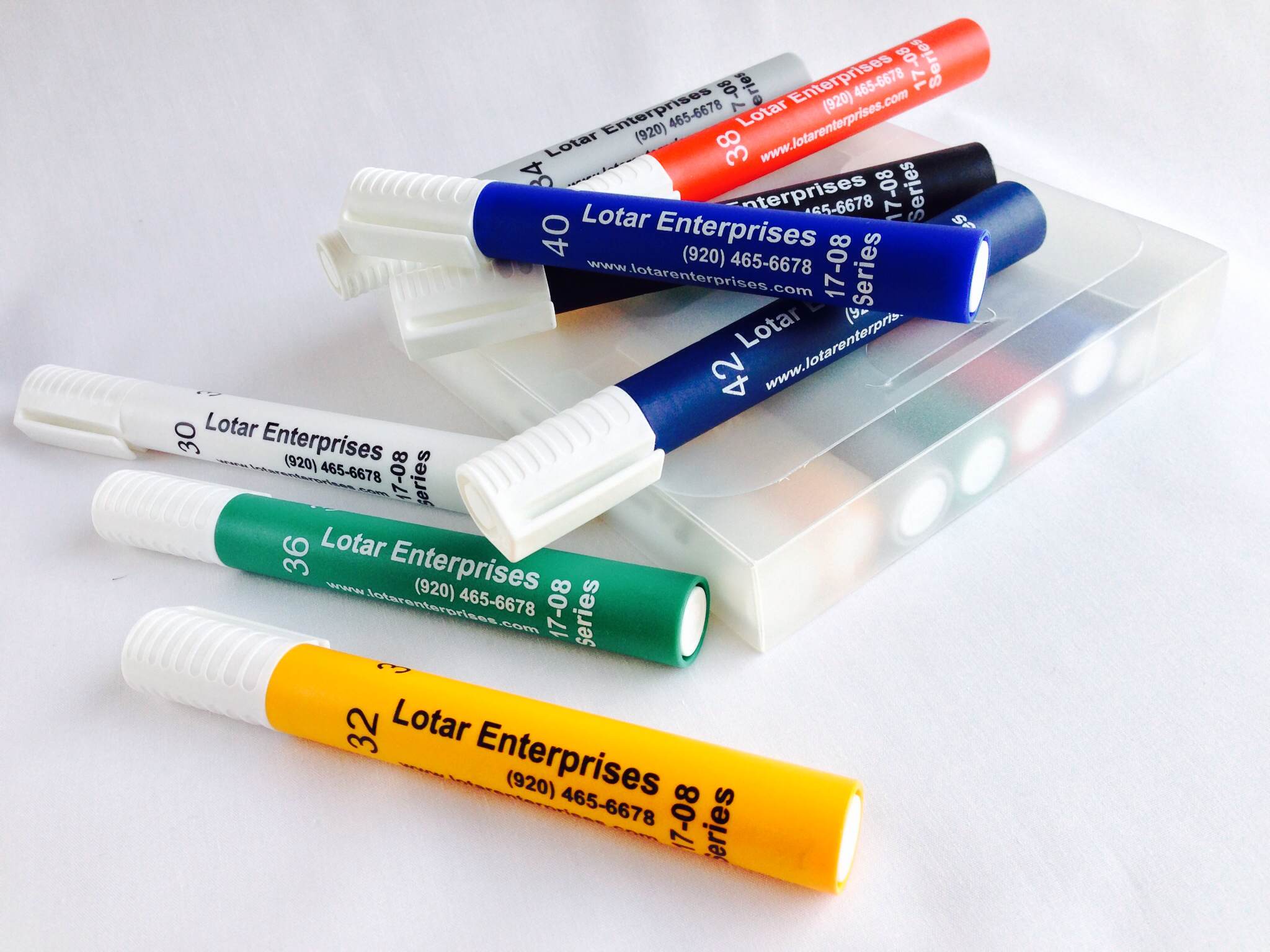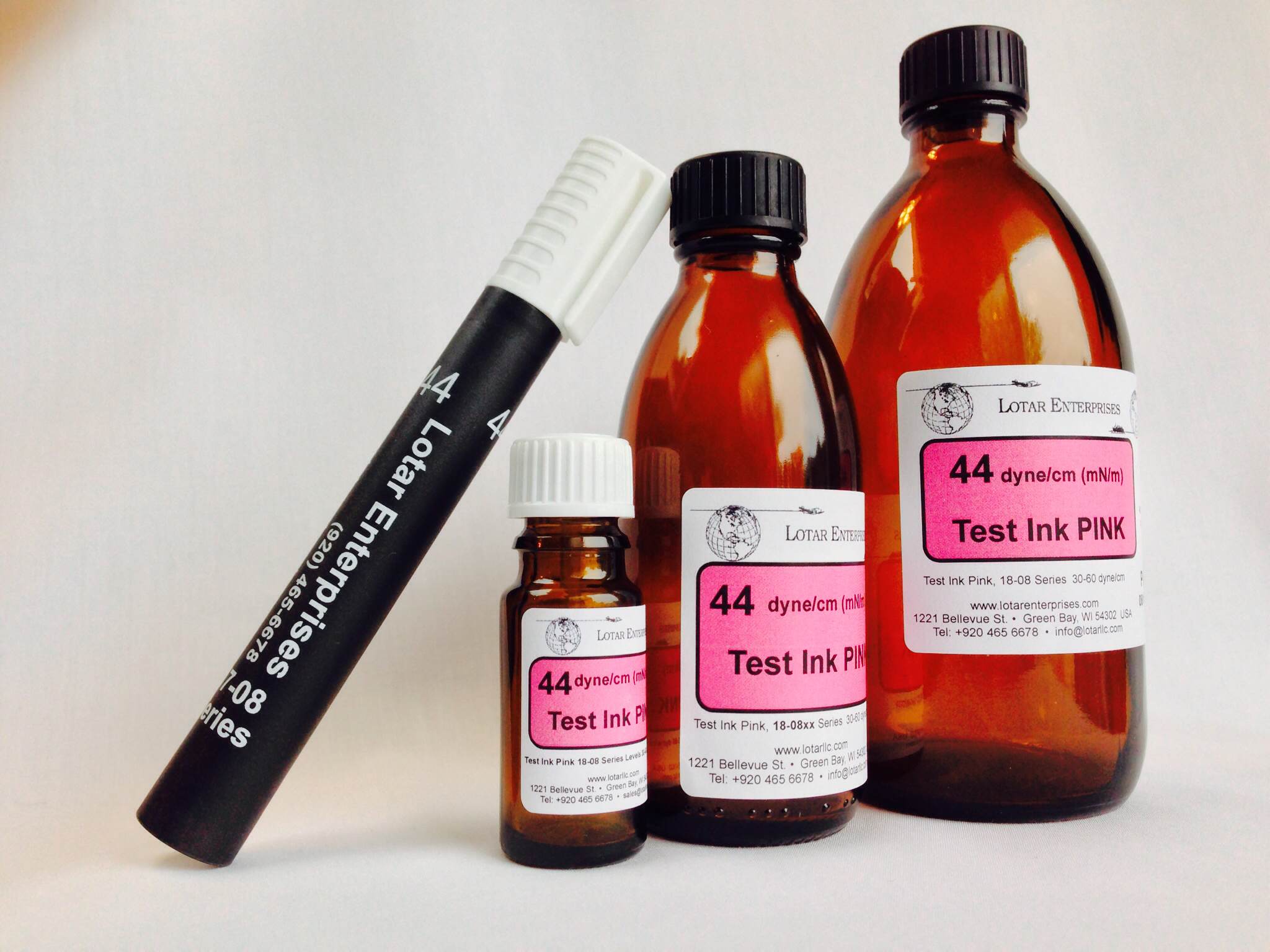 Lotar Enterprises
1718 Velp Avenue
Suite E
Green Bay, Wisconsin 54303

920.465.6678